Happy Friday! I hope you are having a wonderful day and have a great weekend planned. We are going with some friends out of town to a small town fair. I am so excited to do this. I can't wait. I hope to get some pictures to show you. :)
I have a new template set in my stores. It's my new school lunch set. I hope you like my this new template set and I hope you are having a great day and a wonderful weekend!
Hugs Sugarbutt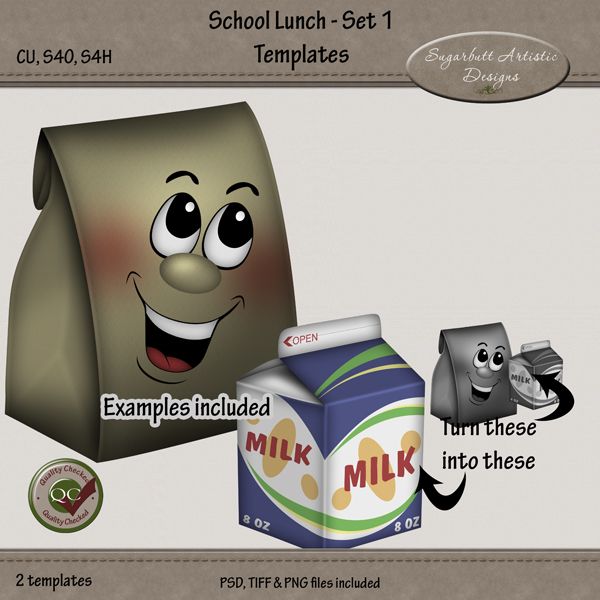 This is my School lunch set 1, it includes a happy sack lunch and a carton of milk.
You can find these templates in my stores below:
Scrap Seeds:
Daisies & Dimples:
Digi Style Designs:
Scraps-N-Pieces: