Good morning. I hope you had a great weekend. We had a nice one. It rained here. I love the rain. It is so beautiful to me. it is warm and sunny again today but it is supposed to rain again this week. I am getting excited because it is almost autumn again. I cannot wait for it. I love sweaters and I love the weather that time of year. I am excited for Halloween. I love Halloween. It is one of my favorite holidays.
I have a new template in my stores. I hope you like my new template and I hope you are having a great day!
Hugs Sugarbutt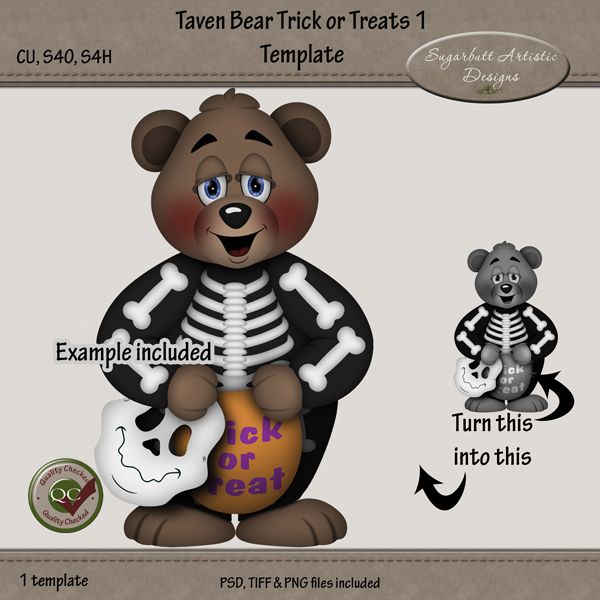 This is my new Halloween template. It is a bear dressed as a skeleton & is all ready to trick or treat.
You can find this template in my stores below:
Scrap Seeds:
Daisies & Dimples:
Digi Style Designs:
Scraps-N-Pieces: