How is your week going? Are you doing anything fun this week? We do not have a lot of plans. I like those weeks too. Nice quiet uneventful weeks! :)
It does help so I can make templates. Of course it is Christmas ones. I love Christmas. lol!
I have new templates now in my stores. I hope you like my new templates and I hope you are having a great day!
Hugs Sugarbutt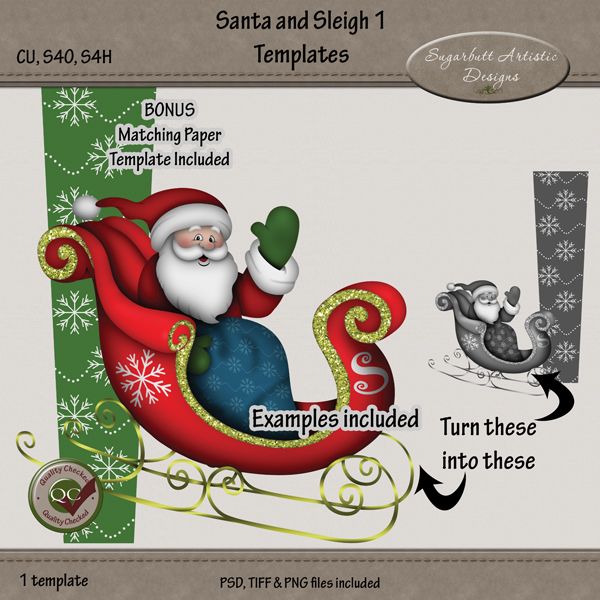 This is my new Santa and his sleigh template.
You can find this in any of my stores listed below
You can find this template in my stores below:
Scrap Seeds:
Daisies & Dimples:
Digi Style Designs: