How was your weekend? Did you have a nice one? We had a good one. We tried a couple new recipes and I got to visit with my brother. It was nice. We had a lot of fun.
I am taking a cartooning class so I am branching out a little in my designs. I am learning how to do people and learning how to take my animals to a new dimension. I am excited about this class. It is a great one. So far my all time favorite college class yet. :)
I have a new scarecrow template in my stores. I hope you like my new template and I hope you are having a great Sunday!
Hugs Sugarbutt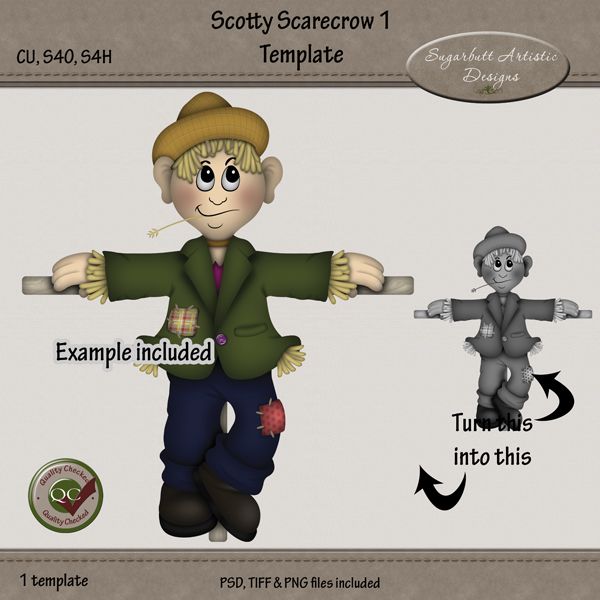 This is my new scarecrow template. He is look out for crows.
You can find this in any of my stores listed below
You can find this template in my stores below:
Scrap Seeds:
Daisies & Dimples:
Digi Style Designs: