Happy Saturday! I hope you are having a great weekend. We are doing great. We ended up canning today. It was not my choice but my mentor decided it was a great day to try it out. So she recruited me and we spent the day working. It was fun. My lil man was NOT happy about it though. He said it was taking his play with me time away. lol!
My lil man wants to buy a new toy so we explained about working and earning money. He does not get that it is going to take more than just picking up toys and dusting to earn over $100 for a Star Wars Lego toy he wants. This is not going to be a fun lesson to teach him. lol!
Since we are now done canning I sat down and made a new template set. I have it now in my stores. I hope you like my new templates and I hope you are having a great day!
Hugs Sugarbutt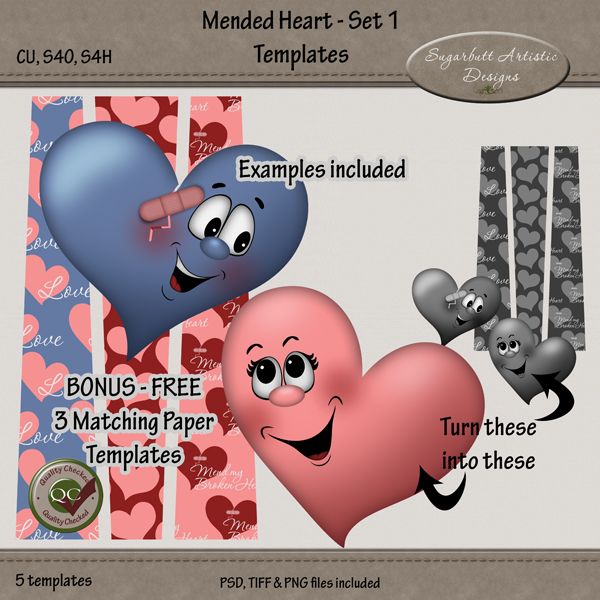 This is my new mended heart template. It has 2 hearts. One who has a bandaid to help mend his broken heart. As a bonus I have included 3 free matching paper templates
You can find this in any of my stores listed below
Scrap Seeds
Daisies & Dimples
Digi Style Designs
Berry Applicious